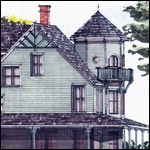 Pre-Design Phase (Additions & Alterations)


This phase consists of measuring the existing facilities and drafting base plans & exterior elevations of existing conditions to use in subsequent design phases.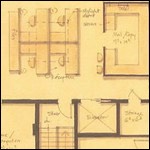 Schematic Design Phase


Schematic design includes assisting the client in the development of the
owner's program requirements
statement. An accurate and thorough program statement is a necessity to assure an accurate schematic design. This is followed by the schematic design of the floor plans which are the layouts showing site design, spatial relationships, sizes of spaces, and the beginning of material selections.


Design Development Phase


Here we include refinements to the schematic plans and provide design schemes for the exterior elevations, indicating scale of structure and material finishes.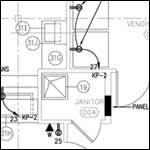 Construction Documents


This phase includes the construction drawings including structural, mechanical, HVAC, electrical and fire protection engineering, as applicable.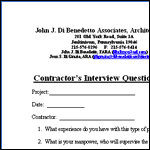 Assistance in Bidding to the Contractors


Bidding assistance includes interviewing prospective bidders with the client, including a focused questionnaire developed by JDBA, preparing contract documents, and assisting in the award of the contract(s).


Administration of Construction Contracts


Finally, the administration of contracts includes periodic site visits to review the work of the contractor, review of shop drawings, review of contractor invoices, and the final punch list and close out of the project.


Additional Services


Construction Management:
John J. Di Benedetto
has over twenty years experience offering construction management services for projects ranging from shopping centers, office buildings, retail stores and residential construction.


Expert Witness Testimony:
John has offered expert witness testimony for construction related lawsuits for various law firms. Cases in which he has participated have all ended with positive results.