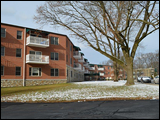 1600 Church Road

A complex of four 3 story & 4 story apartment condominiums that were built in the mid 1950's. The buildings were designed according to the standards of that decade, resulting in undersized stairwells and elevators, inadequate insulation and environmental accommodations, antiquated HVAC & electrical systems and were not protected with a fire suppression system.

The largest of these is building 'B', the Beacon Building that was destroyed by fire in 2013 and completely demolished.

Di Benedetto Associates Architects was retained to restore Building 'B', honoring the same footprint but adhering to the standards and code requirements of the current building codes.

As the condominium documents defined the areas of each apartment, the floor areas were diluted by the larger stairwells and elevators, resulting in a delicate compromise of re-defining the size of each apartment.

The efforts resulted in a modern, bright, and fire safe structure that provides increased sunlight, individual heating and air conditioning controls and safe & defensible public spaces.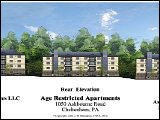 1050 Ashbourne Road

Cheltenham Age Restricted Housing Complex: Situated on an eight acre site, this seventy nine (79) unit rental apartment complex consists of three (3) Four Story buildings and offers one, two & three bedroom units ranging from
886 SF to 1,608 SF.

Accessory spaces include a Catering Hall, Barber Shop, Beauty Salon, Craft Shop, Game Room, Exercise Room and Convenience Store. An retentive sub-terranean storm water management system retains and directs all of the surface water previously un-managed.

Landscaped parking areas, pedestrian walkways and a memorial park complete the site amenities.

Construction is expected in 2014.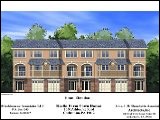 Kerlin Farm Town Homes

For the Kerlin Farm property in Cheltenham Township, this fifty (50) townhouse unit development was proposed. It consisted of three level twin town homes of 2,610 SF with three decks, off street parking and several site amenities. A required Zoning change presented an insurmountable public challenge that necessitated a new design direction."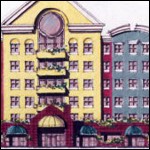 Camden Senior Housing, Camden NJ


Seven story mixed use structure with first floor arcade retail store, 60 apartments units on five levels, and recreational spaces above.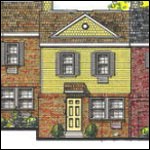 Affordable Housing, Newark, NJ


300 unit two story townhouse development with recreational areas and community center.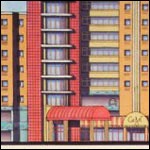 Luxury Apartments, Somers Point, NJ


260, two bedroom two bath luxury apartments on seven levels with two a deck parking garage, health club, pool, and retail space designed in the art deco style.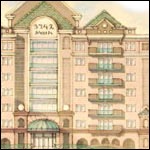 Main Street Apartments, Manayunk, Philadelphia


A unique seven-story structure utilizing the girder slab structural system with 60 two bedroom two bath 1,300 SF units with parking beneath the building and on grade.

The site is in the Schuylkill River floodway that necessitated elevating the residential units 20 feet above grade.

The screen wall at the parking level replicates the arched train bridge that is an icon in Manayunk, an old industrial neighborhood in Philadelphia.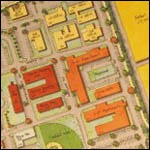 Mixed Use Residential/Commercial Development In Philadelphia


Adaptive reuse of an 80-acre parcel from industrial use to a mix of residential, commercial and retail.

The western 40 acres of the site is designed for rental apartments, condominium apartments, townhouses, offices and recreational uses.

The eastern 40-acre parcel is allocated as a "big box" retail center. The site is situated along the Delaware River in the Frankford section of Philadelphia.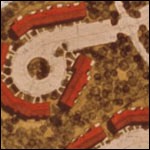 Freeland Residential Development


A 300-unit garden apartment cluster design consisting of three story structures of one, two & three bedroom units situated on a 100-acre parcel in Bucks County, Pennsylvania.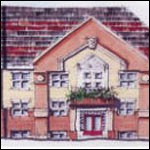 Twin Ponds Residential Community, Clinton NJ


Twin Ponds apartment complex consists of four three story garden apartment structures with sixty efficiency, 1, 2 & 3 bedroom dwelling units includingfor ADA compliant and affordable units. Parking is provided with garage and open site spaces.

The sloping site design is oriented towards two large ponds providing views for all units. Façade designs incorporate the use of multiple arches & gables that infuse the façade with depth & texture resulting in an interesting and rich appearance. Building materials include brick & stucco in complimentary compositions that combine for a pleasing contemporary effect.

The roofing shingles include accent colors that add to the entire composition.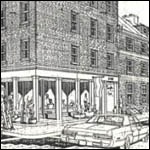 Smyth's Condominiums I, 101 - 109 Arch Street, Philadelphia, PA


Adaptive reuse of 19th century storage buildings in the Olde City section of Colonial Philadelphia situated along the Delaware River.

These five 6-story warehouse structures were converted into a 52-unit luxury condominium apartments with 1,700 SF two level penthouse units featuring greenhouses and decks.