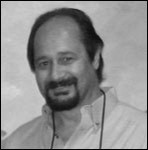 John J. Di Benedetto is a registered Architect and professional planner and is certified by the National Council of Architectural Registration Boards.

He is the founder and past president of the PA Council of the Society of American Registered Architects and currently serves as the Director of their National Board. In September 2003, he was inducted into the College of Fellows of the Society of American Registered Architects.

Mr. Di Benedetto is the recipient of the Distinguished Presidential Citation for outstanding service to S.A.R.A. in 2003, 2010 and 2011, the Jean P. Boulanger Service Award in 2004, the Prestigious Gregson Leadership award (Founder's Award) in 2005, and the Society's highest award, the Gold Medal in 2012.

In March, 2015, he was honored by Ancillae Assumpta Academy, a private Pre-K to 8 Catholic 'Blue Ribbon' school with their Heritage Award for dedication and service to the school.

Mr. Di Benedetto transformed the ten acre campus of Ancillae Assumpta with design and construction management services for a new Student Dining Hall, 5th & 6th grade classroom building, new Library, new S.T.E.M. Lab, Pre-School building and new Chapel. He is designing a new Science building scheduled for completion during the summer of 2017.

His professional registrations include the states of Pennsylvania, New Jersey, Delaware, Maryland, Virginia, North Carolina, Ohio, Rhode Island and Texas. He holds a Bachelor of Science degree in Architecture from Drexel University and a degree in Building Construction Technology from Spring Garden College.

He started private practice in 1979 and has designed and built a wide variety of building types in several states from Maine to California, including commercial, institutional, religious, custom residential, Educational and multi-family projects.

The firm has received numerous design awards for its work. Among the recent are three awards for the Stepping Stones (Pre-school) addition and renovations for Ancillae Assumpta Academy in Wyncote, PA: the PA Council of the Society of American Registered Architects Merit Award, 2012; the Atas International Project of the year Award, 2012; and the Metal Construction Association Chairman's Award, 2013.

Mr. Di Benedetto also founded and manages a construction management Company, J.L.M. Group Inc., which has been in operation from 1984 to the present time. The scope of this work includes School projects, office renovations, Retail stores, industrial buildings, food service facilities and apartment buildings.

Mr. Di Benedetto has served on several boards of directors. Currently, in addition to his service to the Society of American Registered Architects, he is President of the Rotary Club of Jenkintown, a Paul Harris Fellow of the Rotary Foundation and a Gundaker Fellow of Rotary International and served the Jenkintown Rotary Club as Chairman of the Rotary Foundation which has completed international projects in Africa and South America.

He serves as Vice Chair of Washington D.C. based S.O.A.R. (Save Our Aging Religious) organization's Board. He also serves as a director of the Executive Advisory Board of the Eastern Center for Arts and Technology, a technical High School in Willow Grove, PA.

Mr. Di Benedetto is a former adjunct Professor of Design at Drexel University Evening College of Civil Engineering and Spring Garden College, Department of Architecture. He is married and has two children, both of whom hold managerial positions in the construction industry.